Executive Beverage Mixing it up in the Media!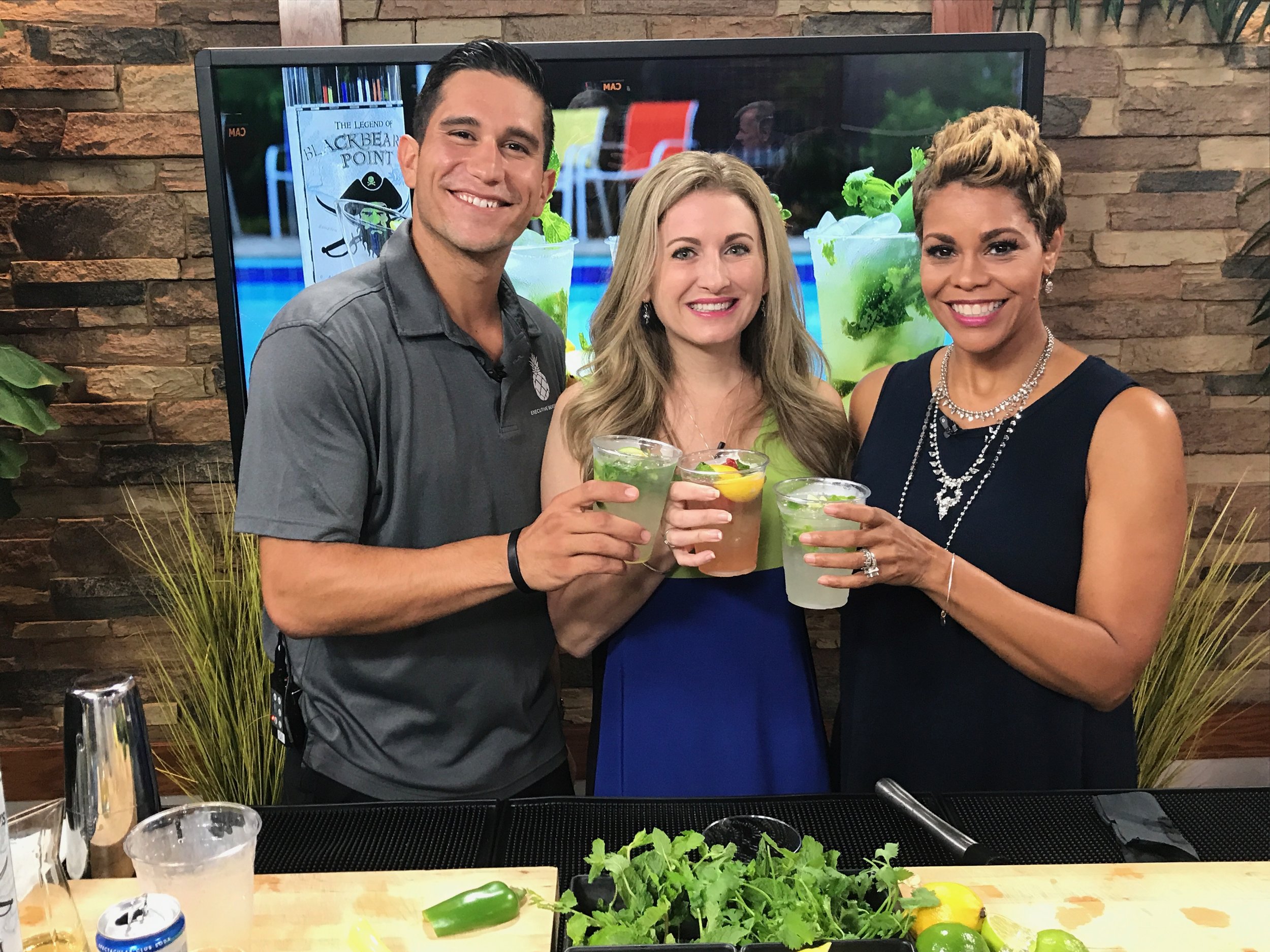 Making Mojitos for National Rum Day on Coast Live!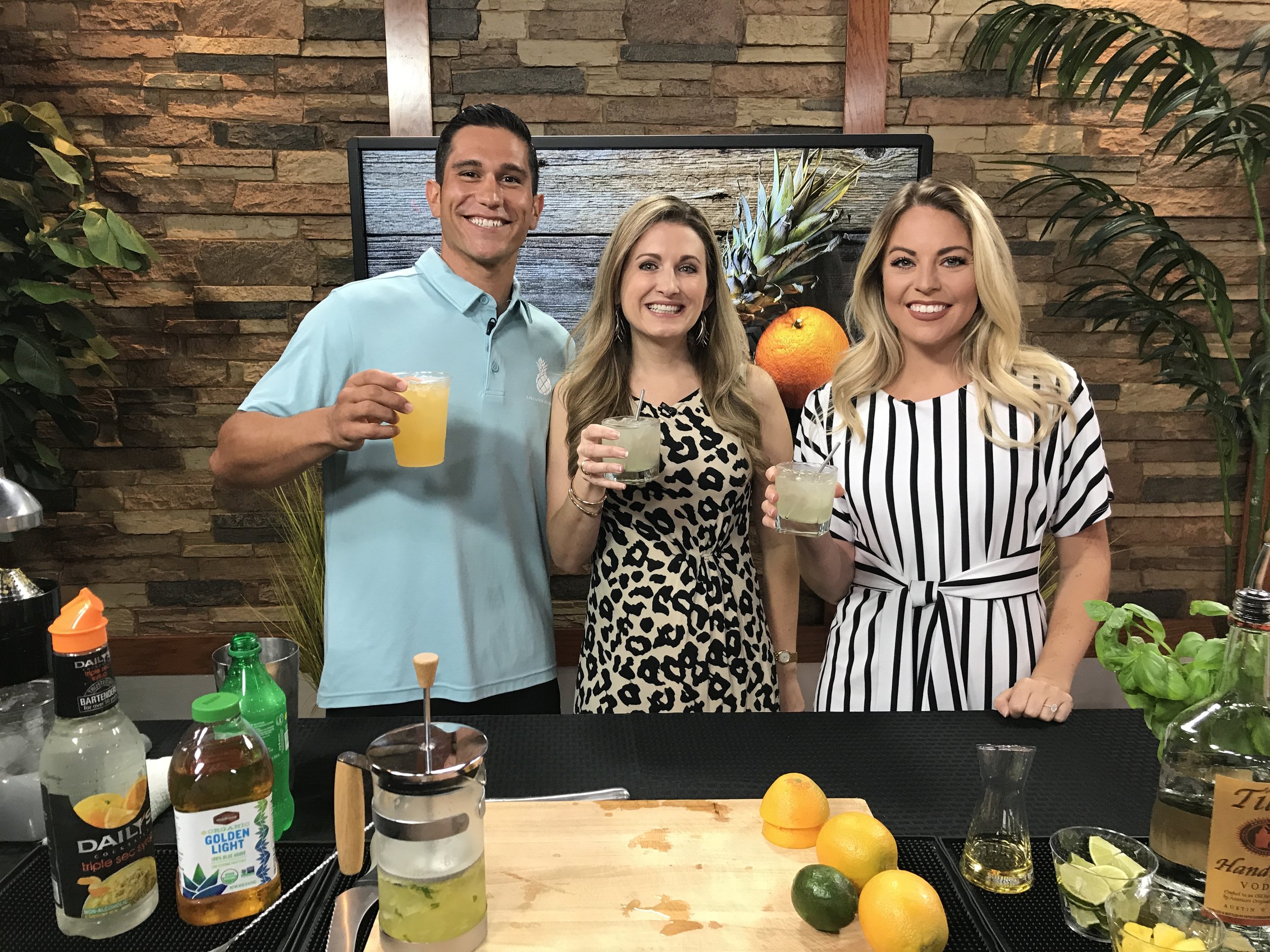 Getting a Taste of Summer with Fresh Pressed Cocktails!
Learning To Make Fresh Pressed Organic Irish Mules.
Learning Some Easy Spooky Cocktails For Halloween!
Fresh Summer Cocktail Must Haves!
Shamrock Cocktails for St. Patrick's Day!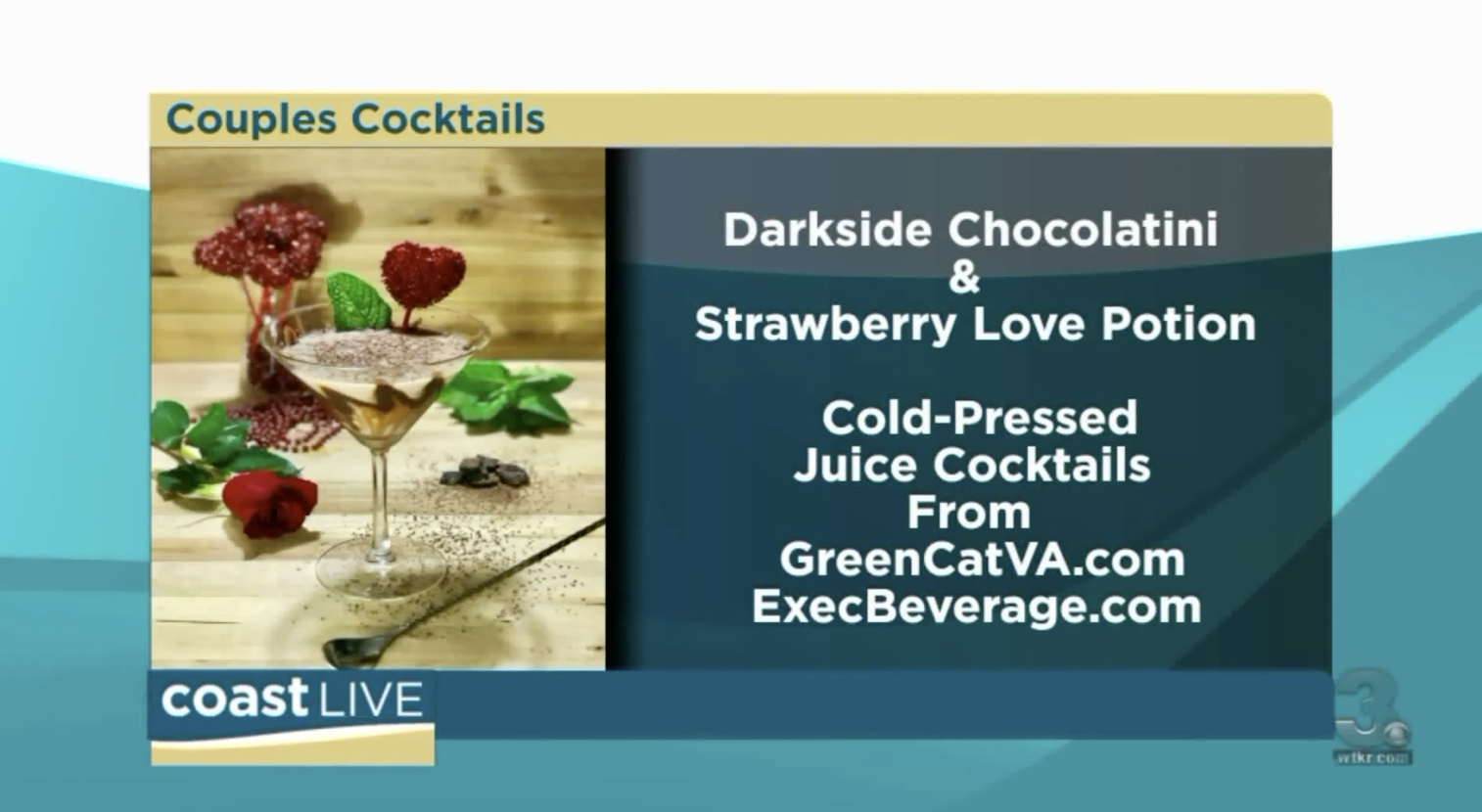 Love Potions for Valentines Day!
Fresh Pressed Mimosas & Cold Pressed Bloody's!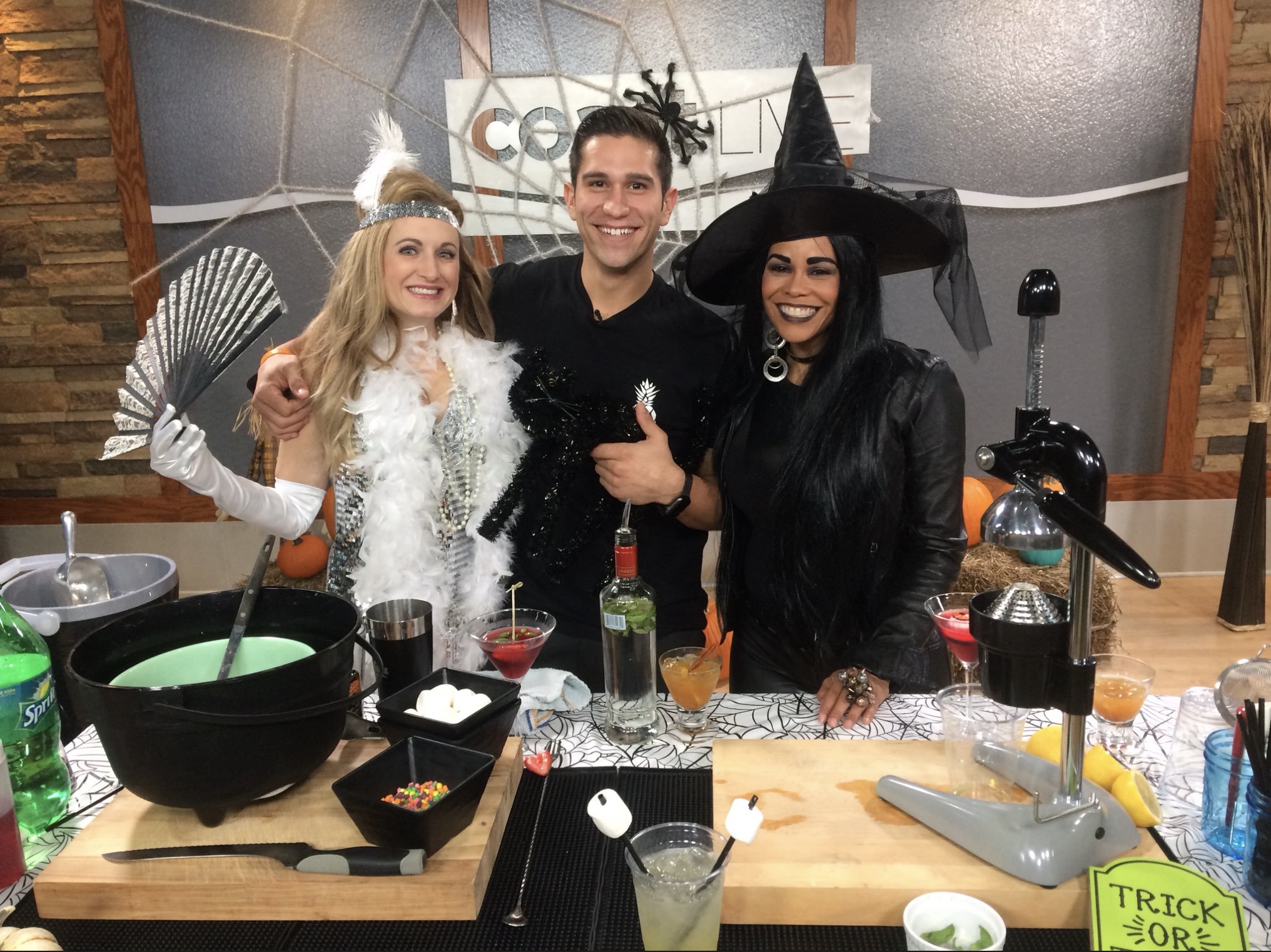 Spooky Cocktails for Halloween!
Trendy Martinis for National Martini Day!